PCBs for Consumer Electronics Solutions
PCB Trace is the best source of PCBs for all of your consumer electronics solutions. The fast moving world of consumer electronics is constantly changing and improving which always makes things challenging when it comes to time to market
Added to this challenge, is the ongoing miniaturization of electronic devices. That means, there is a constant requirement of new technologies for meeting the growing demand of these systems. Innovative products from PCB Trace is inspiring developers to bringing out ever smaller but more powerful devices for meeting the requirements of advanced future applications. They know they can count on us to meet all of their needs both today and in the future.
Advanced applications like wireless earbuds, smart-watches, smart glasses, action cameras, augmented reality glasses, drones, and similar are now the foremost products of our  networked world. With our advanced printed circuit boards, we at PCB Trace, support cutting edge technologies for miniaturization, high signal speeds, superb signal integrity, and top-quality connections. In fact, we are pioneering advances in modularization, miniaturization, energy efficiency, and operational speed.
With our pioneering technology in manufacturing printed circuit boards, PCB Trace is assisting OEMs in the consumer electronics industry to achieve unprecedented levels of speed, efficiency and yes of course miniaturization in their products.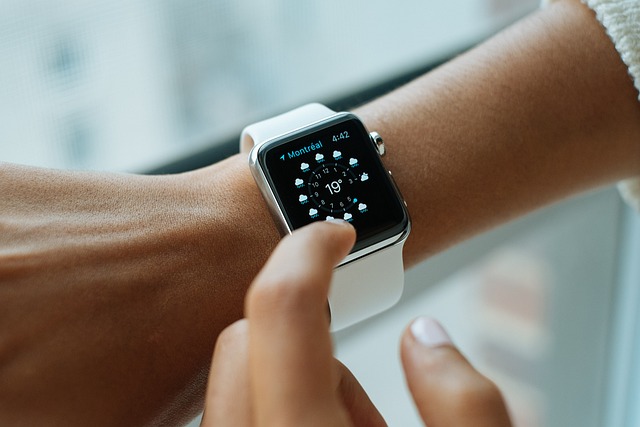 Optimized Interconnect Solutions
At PCB Trace, we offer high-quality optimized interconnect solutions. Based on consumer requirements, we offer all types of single-, double-, or multi-layered printed circuit boards for consumer electronics equipment operating at:
Low-Frequencies
Mid-Frequencies
High-Frequencies
Super-High Frequencies
Ultra-High Frequencies
We offer special printed circuit boards for:
Metal Core boards for heat-sink applications
High-Voltage boards
Heavy Copper boards for high-current/high-power applications
HDI or High Density Interconnect boards
Rigid, Rigid-Flex, and Flexible boards.
Whatever be your application, we are here for you! We offer miniaturized printed circuit boards that you can fit into almost any type of housing.
Please contact us today for your requirements.
Why PCB Trace for Consumer Electronics
At PCB Trace, we stress reliability. We understand that consumer electronics users want only reliable products. Tablets, smartphones, smart-watches, and other products must always work and reliably. The consumer is without a doubt our most challenging customers and they expect perfection with all of their products they choose to buy and use.
That is why we guarantee that all products from PCB Trace will work reliably for the first time and for all times. We use the best raw materials for making our boards, and use the most advanced, state-of-the-art machinery for manufacturing them.
Not only do we have 20+ years of experience in manufacturing PCBs for the consumer electronics industry, we also have highly experienced technical personnel, the cutting-edge technology, and stringent quality control procedures. For satisfactory quality output, we also have custom turnkey PCB assembly solutions for our customers.
We utilize modern process technology for providing responsiveness and accuracy. We use real-time communication, employee empowerment, and training to keep our staff effective.
With internationally recognized certifications like ISO 9001, we have adopted a Quality Management System that guides us to achieve customer satisfaction with reliable and high-quality products.
Get your Quote Instantly
You can transfer your design files to us safely on our website. We need only Gerber files, BOM, assembly instructions, and your lead time. We will conduct a session of DFA/DFM on your files and present you with our findings. Not only that, but we will also provide you with a quote based on your lead time.
Furthermore, we are here to satisfy not only your requirements for quality, but your timing and cost-efficiency also.
Our Services
Being a market leader in PCB manufacturing and assembly services located in the USA, PCB Trace can deliver all types of bare and assembled boards, whether high-density or low-to-high volumes.  We can we deliver quick-turn PCBs, in both small and large volume as well. The same for PCB assembly capabilities include through-hole technology and surface mount technology.
PCB Trace you can your ideas and make them a reality in a matter of days.
We can give you accuracy, speed, and flexibility in your projects, and we can process virtually any type of printed circuit board for your project.
Prototyping
At PCB Trace, we understand your requirement for making prototypes before going for full-scale production quantities. We can help you with your New Product Introduction process by creating an accurate and functional board that will represent your product.
We advocate for Design for Manufacturability (DFM) to ensure your product has the proper functionality and ergonomics that will entail a smooth and easy production process. Our experts will consult with your design team to ensure the best fit, form, and function of our PCBs so that you can determine the next steps for your design.
For any questions about your existing or future product, please contact our experts today. We are always available to help you with your applications, as we believe in maintaining a long-term relationship with our customers.
Remember PCB Trace is frictionless.
There is no easier way to meet all of your complete PCB needs. From concept to reality in days.
We are leading the way when it comes to ease of doing business.
Ours is not simply a business- it's a mission. Our mission to provide you our customers with the fastest and most efficient PCB solutions in the world
For over twenty years our team has been researching, studying, testing the very best ways to turn your ideas into reality in just a few days and now we are happy to say that dream is a reality, and that reality is here now, today.
Call us today and become a part of our mission. The PCB Trace mission.
Other Industries:
Power Generation & Distribution PCB