PCBs for the Automotive Industry — PCB Trace
At PCB Trace, we manufacture and assemble all types of high-quality boards required by the automotive industry. Various automotive electronics require PCBs, including infotainment systems, ECUs or engine control units, BCMs or body control modules, and more.
Types of Automotive PCBs
PCB Trace offers all types of automotive PCBs including:
Rigid PCBs
Flexible PCBs
Rigid-Flex PCBs
HDI PCBs
Ceramic Substrate PCBs
Heavy Copper PCBs
For any special automotive PCB requirements, please contact our experts.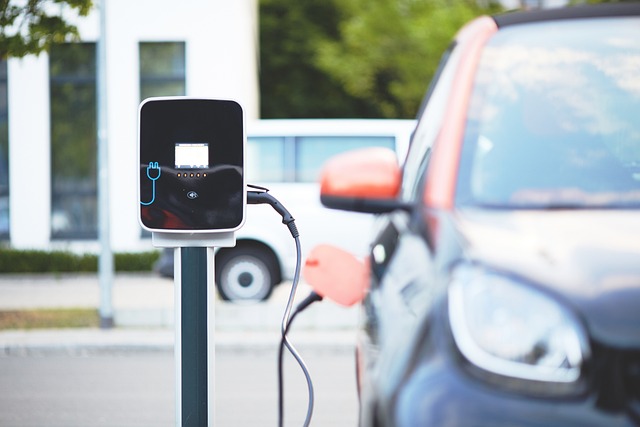 PCB Standards
As a certified ISO 9001 company, PCB Trace offers specialized forms of automotive PCBs that can withstand extreme temperatures, vibrations, and other severe environmental conditions common in automotive applications. Our automotive PCBs conform to several International standards:
IPC-2221: Generic Printed Board Design Standard
IPC-4101: Specification for Base Materials for Rigid and Multilayer Printed Boards
IPC-A-600: Acceptability Standard for Printed Circuit Boards
IPC-6012DA: Standard for ensuring the reliability of circuit boards exposed to high vibration and heat
IPC-6011: Performance standards and specifications for PCBs.
IPC/JEDEC J-STD-020: Classification of Moisture/Reflow Sensitivity for Nonhermetic Solid State SMD components
IPC-A-610: Acceptability Standard for Electronic Assemblies
JEDEC J-STD-020: Standard reference from the electronics manufacturing industry
Environmental Tests
All our automotive boards undergo several tests, including:
Thermal Shock Test: We move the circuit board between two chambers, one set to an extremely hot temperature, and the other to extreme cold.
Thermal Cycling Test: We subject the board to varying temperatures between high to low and back.
Temperature Humidity Test: We subject the board to a changing humid environment in the presence of high and low temperatures.
The above tests subject the PCB to extreme expansion and contraction, thereby helping to detect the areas of the board prone to thermal and mechanical stress during packing, transportation, and operational conditions. The tests verify the reliability of our PCBs to perform in adverse conditions.
Why PCB Trace?
Automotive PCBs from PCB Trace are highly reliable, making vehicles smart and efficient. We have PCB engineers and experts to help you right from the design through manufacturing, and up to the assembly stage. We deliver all the tolerance documents and traceability you require. With our automotive printed circuit boards, you are assured of the latest technologies, such as 5G and LIDAR, and the latest anti-collision systems in your vehicles.
You can use PCB Trace automotive boards for:
Monitoring and regulating the vehicle operation
Improving the vehicle safety
Enhancing the vehicle's fuel efficiency
Offering state-of-the-art infotainment in vehicles
Advantages Offered by PCB Trace
Our automotive PCBs can help to beat your competitors to the market.
Our guaranteed zero-defect boards can reduce re-spins.
Our turnkey services will deliver full turnkey automotive PCB assemblies with full guarantee to work first time every time.
We are the industry leader for building anti-collision systems using LIDAR.
We manufacture and assemble our advanced automotive PCBs in the United States.
Our fabrication, assembly, and testing operations are under the same roof, thereby avoiding any supply bottlenecks.
We offer live engineering support on all orders.
All our orders are subject to software accelerated checks.
We offer extensive electrical testing on all our boards including AOI, X-Ray, Cross-section, flying probes, and more.
PCB Trace delivers ±5% impedance tolerance on complex and HDI automotive PCBs.
Get a Quote for your Automotive PCBs
Upload your files securely through our website. Supply us your files in Gerber, IPC-2581, or ODB++ formats. Send us your BOM, quantity information and the turn around time you need.
We will run a DFA/DFM analysis on your documents and get back to you with our report and quote.
Contact a PCB Trace specialist today.
PCB Trace Services on Offer
Our in-house engineers will help you with:
Design and Stack-up
Routing for single-ended and differential pair tracks
Placement for component, vias, decoupling and coupling capacitors
Length matching of tracks for achieving specific propagation delay
Calculating the effective dielectric constant
Talk to a PCB Trace automotive PCB expert today.
We are available 24 hours each day, all 7 days in a week.
Call us or Email us through our contact us form.