We believe in adopting unique approaches for each design that we develop for our clients, at the same time relying on vast experience and industry expertise we have gained over decades. We embed each client's specific requirements into the design right from the planning phase and select the design approach that best suits these requirements. Our Design for Assembly (DFA), Design for Manufacturability (DFM), Design for Serviceability (DFS), Design for Testability (DFT) and Design for Volume (DFV) services ensure that the final product is as close to your expectations as possible.
Complete DFX Involves Following Steps
In-depth checklists
Customized automated scripts
Interactive reports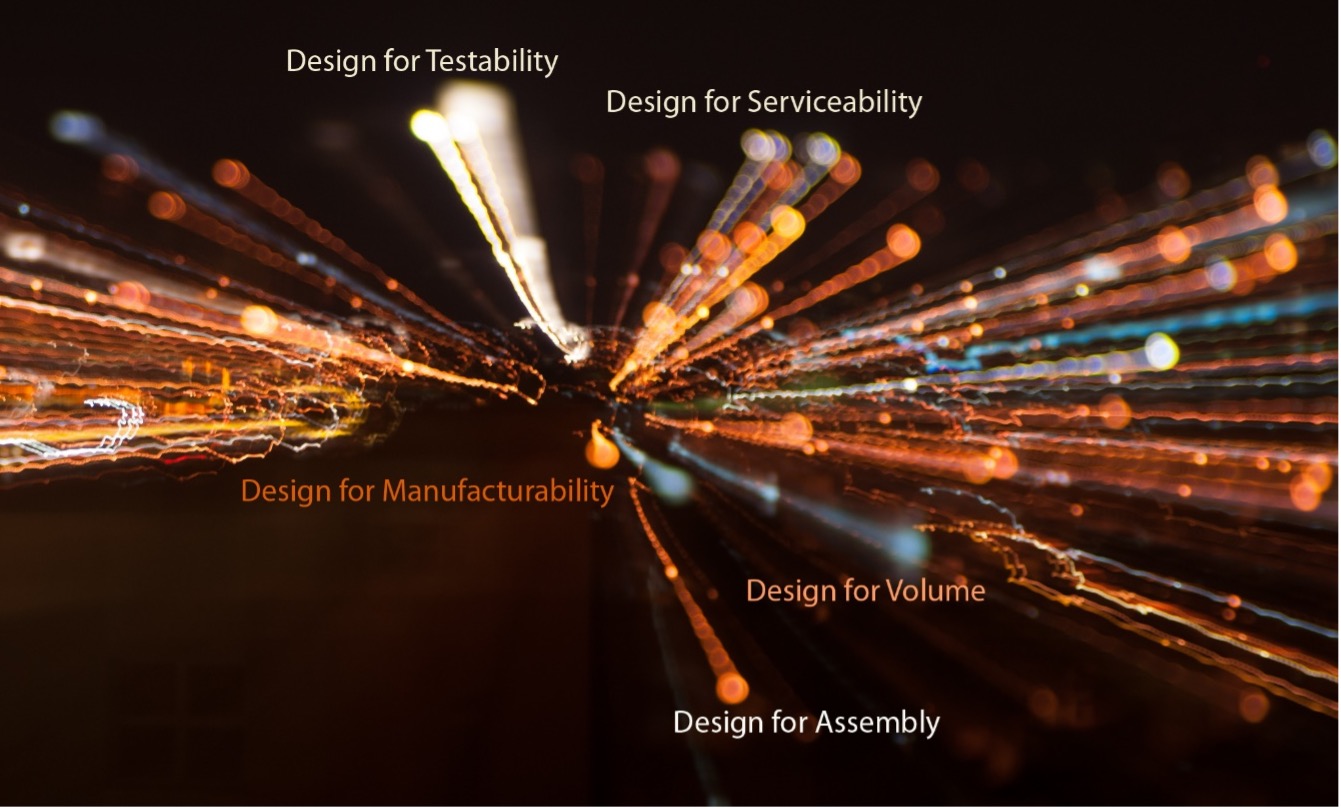 DFM
Our Design for Manufacturability (DFM) considerations allow us to set design guidelines to make the manufacturing process of the product easy, and cost & time as efficient as possible. The approach extends to the entire manufacturing process, i.e. fabrication, assembly, test, etc. With Design for Manufacturability considerations, all the potential challenges that could be faced in the manufacturing phase could be eliminated in the design phase.
Business Value for You
Reduce overall product development time by minimizing changes and spins
Get the production as smooth as possible
Leverage the optimal number of parts that streamline the manufacturing process
Get optimal number of process steps defined
Reduce labor costs of repair and issue resolution
Improve overall production efficiency
Build right from the first time guaranteeing less rework, scrap and warranty costs
Improve quality and reliability
Ensure higher customer satisfaction
DFA
With a Design for Assembly (DFA) approach we ensure that the system design facilitates the process of system assembly. This approach focuses on designing a system that requires the minimum rotations for assembly and the minimum possibility of incorrect assembly. These systems are best for easier, quicker, and error-free parts insertion. The feature of early detection of errors makes the DFA approach valuable for time and cost saving.
DFS
When performance and serviceability of a system is of prime importance, Design for Serviceability (DFS) approach is the most suitable way to design a system. This approach ensures the quality and serviceability features before and during the designing and manufacturing of the product. Through DFS, the system requires minimum maintenance, and consequently the cost associated with maintenance activities is reduced.
DFT
Designers adopt Design for Testability (DFT) approach to ensure that the design is stable and easy to test. This approach of designing enables speedy testing by increasing the probability of fault detection. The design is made easily testable at various stages of its operation and in various environments. Such designs assure that the systems are easy to maintain and test for users.
DFV
Designing hardware for few prototypes or low volume production is one thing but designing for high volume has its own set of unique challenges. Our Design for Volume (DFV) approach ensures that manufacturing complexity is tackled properly through design optimization, and the associated costs are as low as possible. In DFV, we ensure reliability, availability, maintainability, and safety planning (RAMS).