Among the several types of printed circuit boards that PCB Trace makes for the electronics industry, is the MCPCB or metal core PCB. These are special types of boards formulated from various metals. The type of metal the board uses depends on its application, and this makes them very popular for various industrial uses. As the boards consist of copper clads with a metal base, their construction makes them optimal for use where it is necessary to have both electrical insulation and thermal conductivity. In short, MCPCBs are boards known to deliver high performance.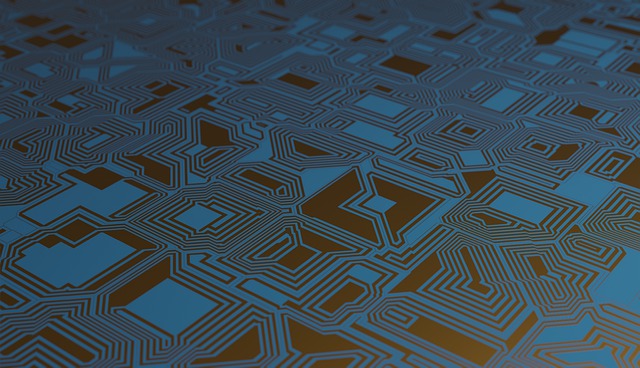 Types of Metal Core PCBs
Metal core PCBs typically constitute an electrical insulation layer, a metal plate, and a copper clad. This structure provides excellent heat dissipation, high mechanical strength and good processing performance.
The metal plate may be of copper, aluminum, or steel with corresponding heat transfer and dissipation properties. Although copper has better thermal performance compared to the others, its higher price is a deterrent, making aluminum more popular. The use of steel is limited to applications that require higher mechanical strength along with thermal conductivity.
Metal core printed circuit boards are available in three types:
Single Layer MCPCB
The single sided metal core PCB features a thin dielectric layer separating a copper foil and a metal base layer. The dielectric layer serves two functions—it provides the electrical insulation between the copper foil and the metal base. Furthermore, it also acts as a good thermal conductor for removing heat from hot SMD components on the copper foil and dissipating it into the metal base. Most single sided metal core PCBs feature aluminum or copper as their metal base.
Double Layer MCPCB
The structure of a double layer MCPCB resembles that of a regular 2-layer board. It has two copper foils separated by a prepreg. One of the copper foils has a metal core on its side, with a thin dielectric layer separating the two. Thermal vias in the board carry heat from hot SMD components on the top copper foil to the metal core. The lower copper foil only acts as signal traces connecting SMD components on the top side.
Multiple Layer MCPCB
The structure of multiple layer MCPCBs is similar to that of regular multi-layer boards. The board typically has more than two copper foils separated by prepreg layers. The position of the metal core may vary. Depending on the application, some boards may have the metal core on one of the extreme sides, just as in a double layer MCPCBs. However, some boards may also have the metal core in between, with copper foils on either side.
Benefits of Metal Core PCBs
Metal core PCBs are ideal for applications that generate high amounts of heat. If the heat accumulates, it can damage the electronic components in the circuit. The metal core helps to remove and dissipate the heat to keep the electronics safe. The presence of the dielectric material ensures electrical insulation between the circuit and the metal core. As it has high thermal conductivity, it allows easy heat transfer to the metal core.
Metal Core PCBs offer several benefits:
High Heat Transfer—Heat transfer depends on the conductivity of the metal layer.
Easy to Fabricate—Fabrication process is similar to regular PCBs.
Lightweight—Aluminum core PCBs are lighter than boards with ceramics.
Longer Lasting—Metal substrates are longer-lasting and more thermally conducting than epoxy products.
Recyclable—Metal products are recyclable and non-toxic.
Vibration Resistant—Boards with metal cores can resist vibration better, and are suitable for use in high vibration applications.
Aluminum Printed Circuit Boards
These boards typically feature a standard FR4 laminate with an aluminum core. Aluminum is popular as a metal core because of its ability to dissipate heat. Due to its unique feature of effective heat dissipation, aluminum printed circuit boards are ideal for high-power applications involving tight tolerances.
Unlike regular PCBs, aluminum boards have a different design. They feature three distinct layers:
Circuit Layer—This layer contains the copper foil that forms the circuit layer for interconnecting and anchoring SMD components.
Thermal Insulation Layer—This is a ceramic polymer layer with viscoelastic properties. It offers high electrical insulation and low thermal resistance. This is an essential layer and serves to protect the circuit layer and its components from thermal and mechanical stress.
Metal Base Layer—This is an aluminum alloy substrate layer, with high heat conductivity. It effectively removes heat from the circuit layer.
Fabrication of Aluminum Core PCB
The fabricator typically adds a thin layer of dielectric material between the copper foil layer and the aluminum core. The dielectric layer is both thermally conductive and electrically insulating. The fabricator them etches the copper foil to create the circuit layer, just as they do in a regular board. The thin dielectric layer, while electrically insulating the circuit layer from the metal core, allows heat from components to travel to the metal core for dissipation.
Types of Aluminum Core PCBs
Depending on the application, the industry uses various types of aluminum core PCBs. Three types are more popular:
Through-Hole Aluminum PCBs—The fabricator pre-drills the aluminum core, back-filling the holes with the dielectric.
Flexible Aluminum PCBs—The fabricator uses very thin aluminum core, and flexible dielectric to provide the electrical insulation and high thermal conductivity. The entire PCB is highly flexible. It is possible to mold the board into various shapes.
Hybrid Aluminum PCBs—Made with standard FR4 products, these are among the most effective for applications that require thermal performance.
Advantages of Aluminum Core PCBs
Aluminum core PCBs are popular, as they offer distinct advantages:
High Durability: The presence of the aluminum core reduces the risk of accidental damage during fabrication, handling, assembly, and typical usage. This makes aluminum core PCBs more durable than boards with ceramic or fiberglass bases.
Strong but Light: Aluminum is lightweight, but very strong and highly resilient.
Good Heat Dissipation: It is not advisable to allow heat accumulation in hot electronic components, as it may lead to thermal runaway and cause damage to the component. Aluminum has the capability to conduct heat away from the hot component and dissipate it easily. This protects the board from incurring heat-induced damage.
Economical: Being easily available and cheap, using aluminum is more economical than other metals like copper.
Environmentally Friendly: Aluminum is non-toxic and is easily recyclable after recovery.
Conclusion
PCB Trace recommends using metal core printed circuit boards for applications that generate considerable heat while in operation. Being an expert in manufacturing various types of PCBs, we have a long-established track record of delivering high-quality aluminum printed circuit boards suitable to the needs of our customers and their application.